Milestones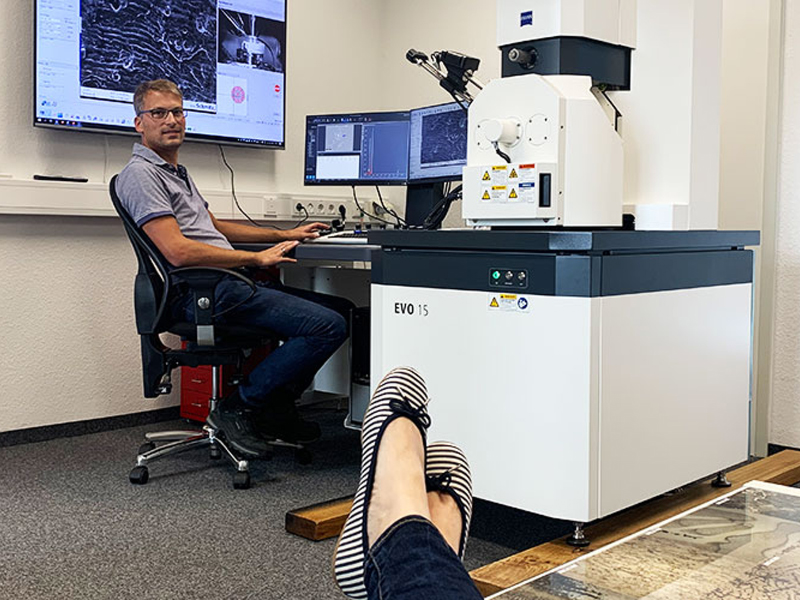 July 2021:
New Zeiss EVO 15 scanning electron microscope
Our new Zeiss EVO 15 scanning electron microscope has arrived. As a specialist for failure and fracture surfaces on metallic components, we can now also perform in-house SEM examinations. With magnifications up to 100,000x, no detail remains hidden from us. With the help of a high-resolution EDX detector of the latest generation, we can perform micro-range analyses.
---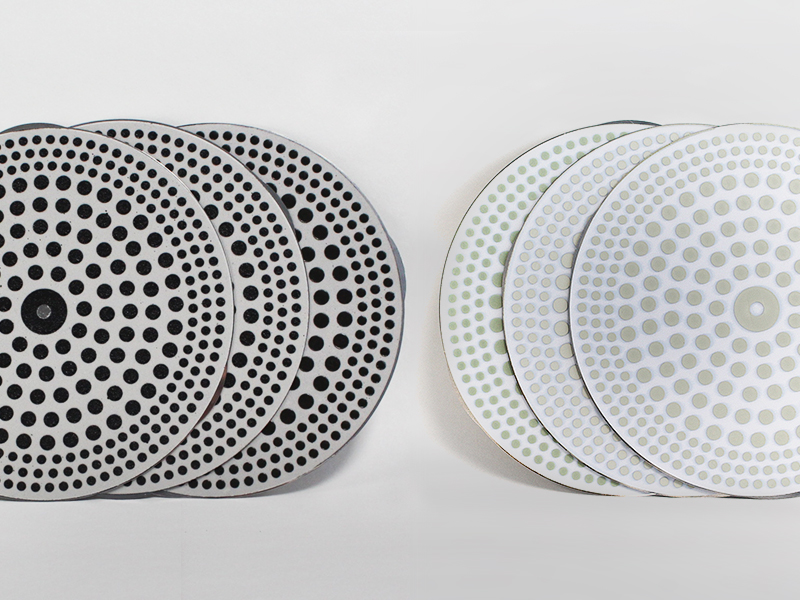 February 2020:
Diamond grinding wheels ADAMANT & IDAMANT made by Schmitz
Both our ADAMANT® diamond grinding discs and the IDAMANT® diamond grinding and polishing discs are in-house productions from Schmitz. Both wheels are self-sharpening and convince in a competitive comparison with a decent coating thickness, high stock removal rates, long service lives, a wear-optimized coating geometry with wear indicator and an unbeatable price.
---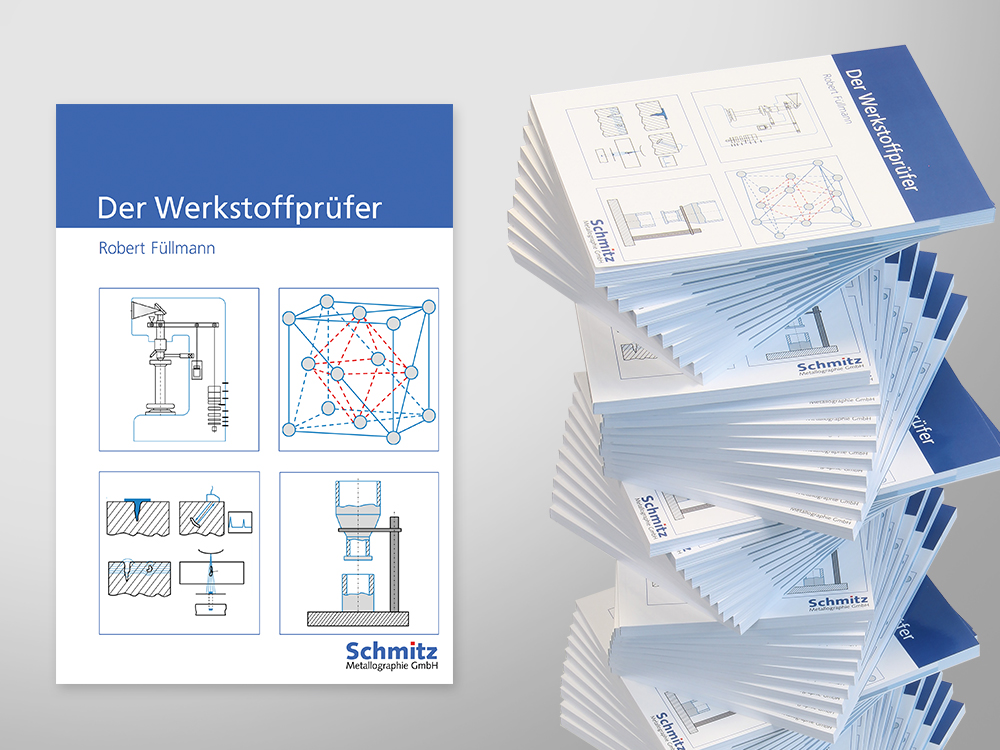 October 2016:
Formulary
Top current collection of formulas for the training profession as a materials tester. With over 140 pages, the book is divided into four subject areas: metal technology, heat treatment technology, systems technology and plastics technology and is approved for the IHK final examination. Unfortunately, it is currently only available in German.
---
May 2016:
Grinding and polishing machine
We have developed our first own manual grinding and polishing machine. Made in Germany, the machine is designed for durability. Its special feature is the recessed grip on the working disc for easy lifting of the polishing cloth, for which we have applied for utility model protection. It also has a removable stainless steel bowl rinsing hose.
---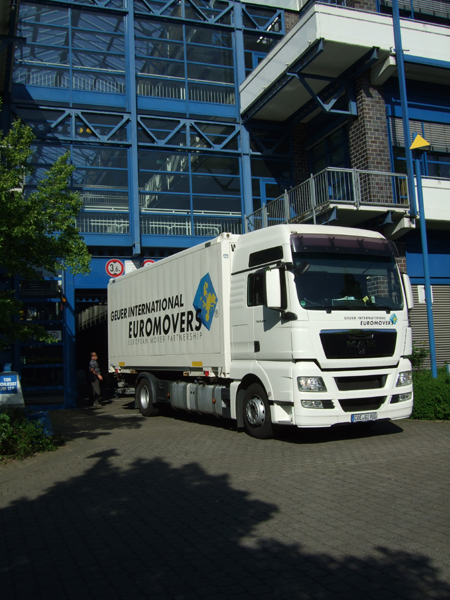 June 2012:
Setup of our own materials laboratory
The starting signal for our own materials laboratory followed just five months later. Flexibility and fast response times in the investigation of damage cases are a priority for our customers. A further 150 m² of laboratory space was rented for this purpose. We now maintain what is probably the largest owner-operated metallography laboratory in the Euregio.
---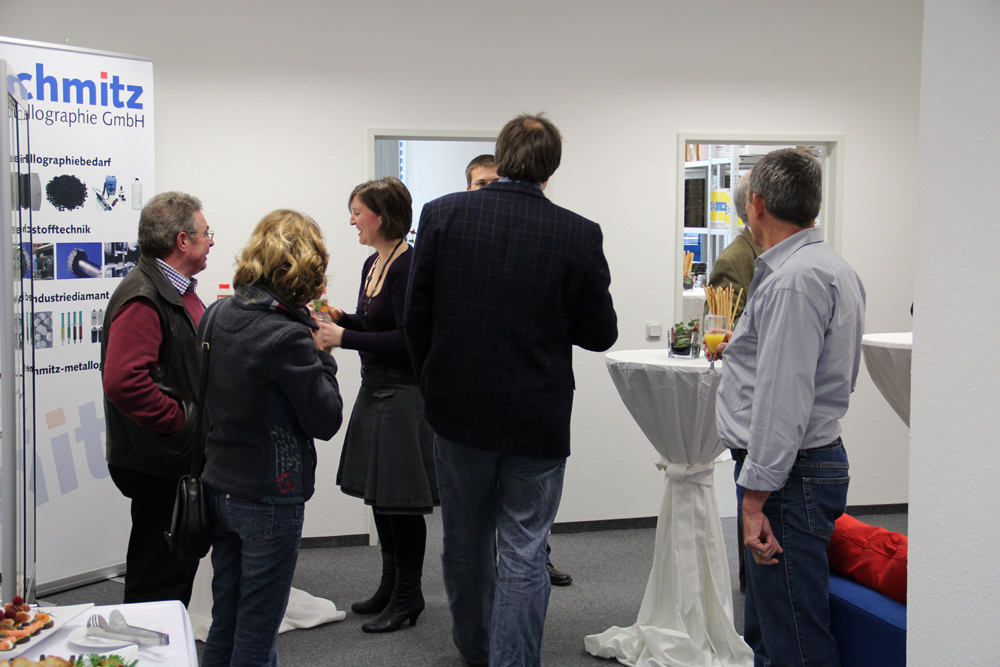 January 2012:
Move to TPH II
True to the motto of the Technology Park "Start, Grow, Invest", we moved to the 2nd part of the Herzogenrath Technology Park in January to accommodate further growth.
---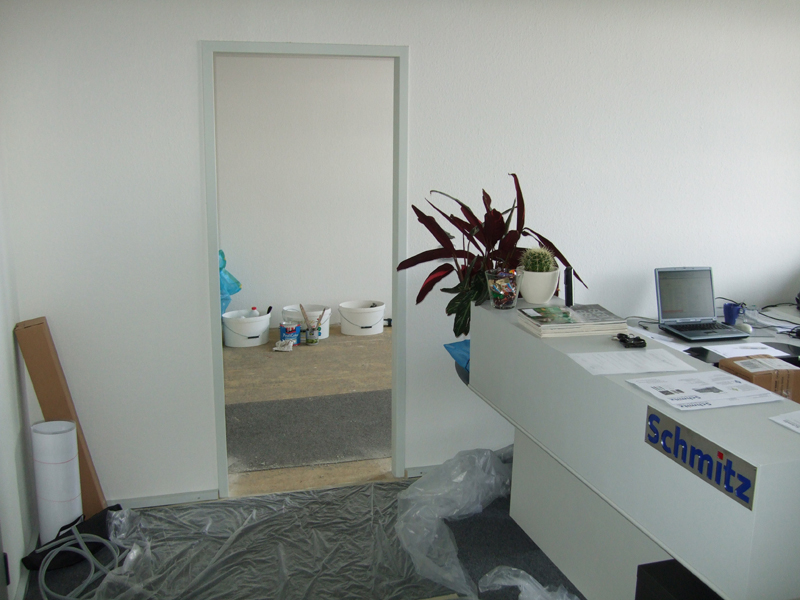 June 2010:
Expansion
Already in June, the next, small spatial expansion took place with the addition of a meeting room.
---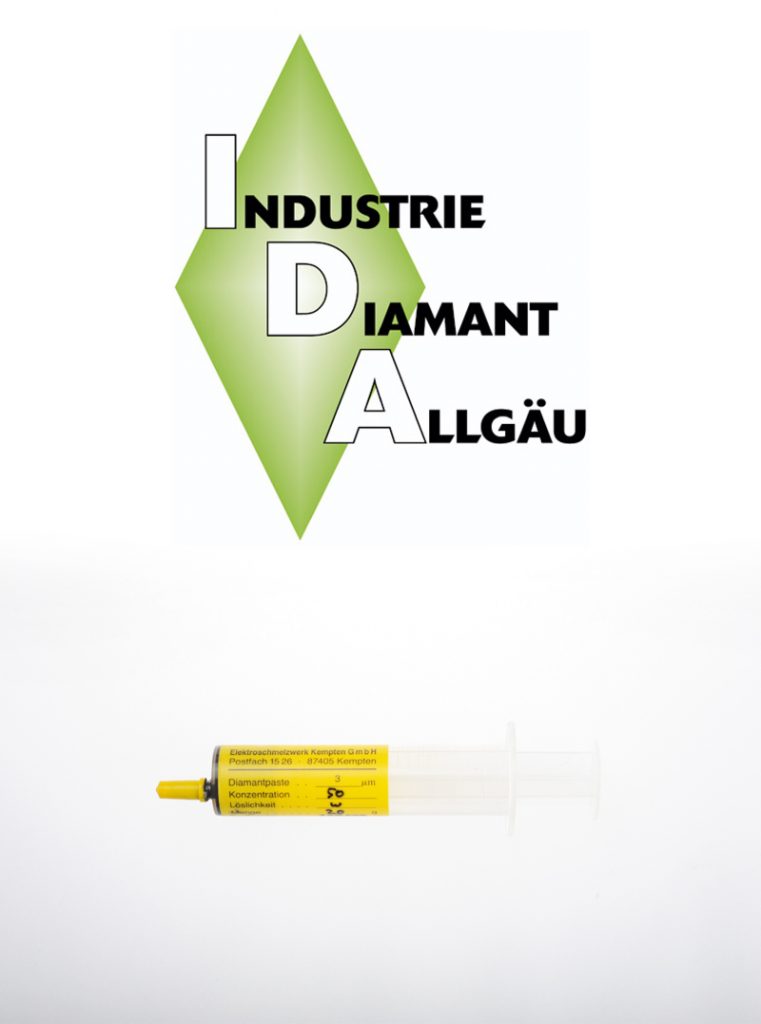 January 2010:
Buyout of IDA Industriediamant-Allgäu
For reasons of age, we were able to buy out our long-time supplier of diamond polishing agents. From high quality products we produce diamond pastes, diamond suspensions, lapping oils and lubricants of various grain sizes and concentrations, partly according to 40 year old recipes. Due to our extensive expertise, we can specifically address the needs and requirements of our customers and produce polishing agents with your desired properties.
Manfred Menge (chemist) developed the polycrystalline diamond paste in 1970 at the company ESK (Elektroschmelzwerk Kempten im Allgäu) and built up a solid customer base over the years. As an early retiree, he took over the cost center "polishing agents" of ESK in 2000 and now manufactured in his own company under the name IDA Industriediamant-Allgäu. The product range was expanded to include monocrystalline pastes and diamond suspensions. In 2005 he developed a special diamond suspension with lotus blossom effect. As there was no successor in his own family, we were able to take over the company in 2010. We integrated the polishing agent division as a third business unit "IDA Industriediamant-Aachen" in Schmitz-Metallographie GmbH.
---
July 2009:
Relocation to the Technology Park Herzogenrath TPH III
After the successful completion of the courses in foundry technology and materials science, the two individual companies were merged to form Schmitz-Metallographie GmbH. The warehouse in the basement was bursting at the seams, so the move to the Technology Park Herzogenrath took place.
---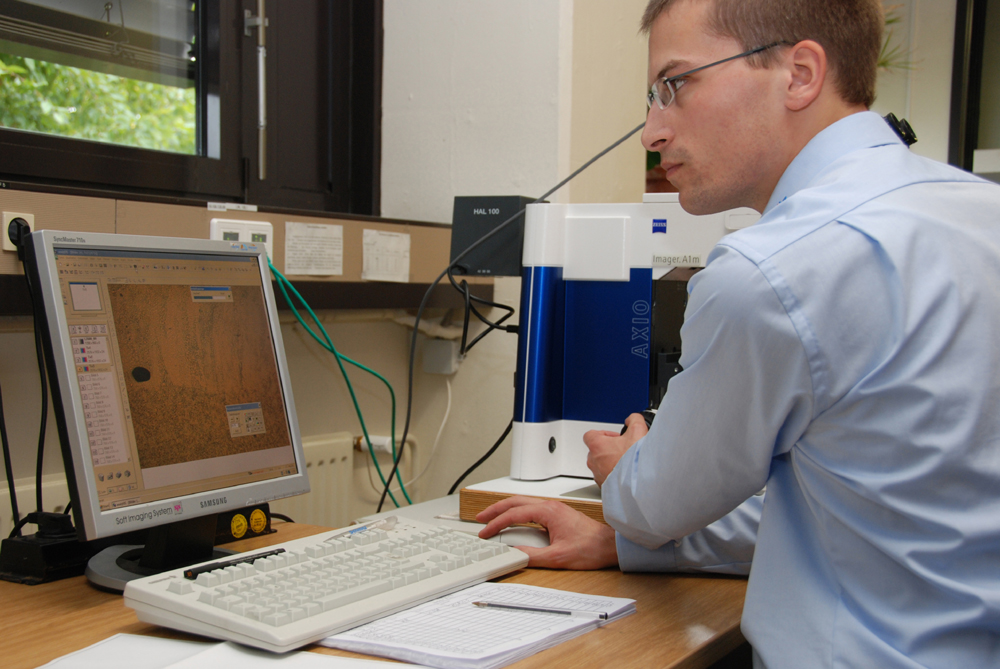 April 2004:
Formation of Schmitz-Werkstofftechnik
What began as a sideline was expanded in September 2004 with the founding of a second company (Schmitz-Werkstofftechnik) to include the division of materials engineering with a focus on damage investigation.
---
September 2002:
Formation of Schmitz-Metallographiebedarf
Shortly after his vocational training as a materials tester, our managing director Robert Füllmann had the idea to distribute consumables that he needed for his daily work. This was the starting signal for the formation of the company Schmitz-Metallographiebedarf in September 2002 in Wegberg/NRW. From then on, the basement and garage were used as a warehouse in his parents' house.