In addition to suitable consumables and accessories, you will also find equipment that can be used in stationary or ambulant metallography.
Jump to the desired topic:
---
Ambulatory metallography
For ambulatory component metallography we offer transportable grinding and polishing equipment as well as various accessories.
MobiPol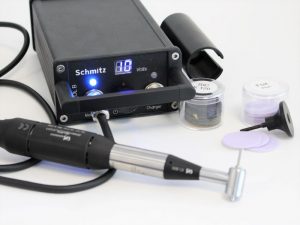 Our MobiPol is a battery-powered transportable grinding and polishing device for mobile metallography. In addition, there is the possibility of electrolytic etching with the etching pencil (optionally available). With the device – consisting of battery control unit with charger/power supply for mains operation – simultaneous charging during mains operation is possible. You can find the exact scope of delivery, technical details and price information in our online store.
MobiEtch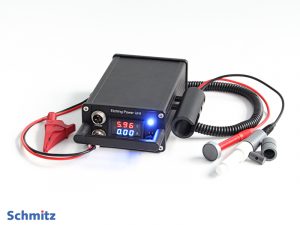 Our MobiEtch ambulatory electrolytic etching unit is small, lightweight and can be used flexibly in battery operation. The device can of course also be used as a low-cost alternative to the stationary devices available on the market. Click here for the price and our etchant recommendations.
Transportable grinder and polisher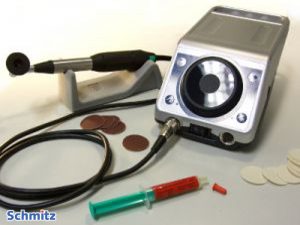 This device has already proven itself on the market for many years. We have put together the most frequently requested device variant for you as a complete set. If required, you can still choose over different motors or gear types.
Accessories include diamond paste, polishing cloths and SiC wet-grinding paper in diameter D=30 mm. You can also obtain acetate foil for structural impressions separately from us.
---
Sample preparation and cleaning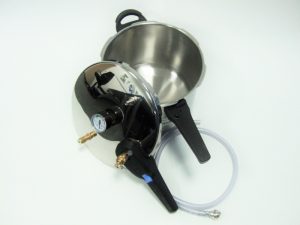 We offer a pressure pot for low-gap polymerization of cold mounting agents, various scales, e.g. for weighing epoxy resin mounting agents, as well as an engraving device for specimen identification.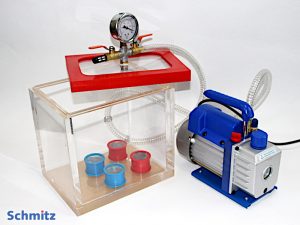 Our vacuum infiltration set is suitable for vacuum infiltration of epoxy resin embedding materials. It is made of solid acrylic. The chamber and vacuum pump can be ordered individually or as a set.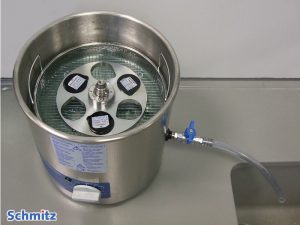 For cleaning the specimens and specimen holders before embedding and after the individual preparation steps, we provide you with various ultrasonic baths as well as ultrasonic cleaners or ethanol.
ULTRASONIC CLEANING // How ultrasonic cleaning works: The ultrasonic field generated by the frequency generator in the range of 20 kHz to 2 MHz creates waves with overpressure and underpressure. Cavitation is the formation and dissolution of small vapor bubbles on impurities or roughness differences in liquids, caused by pressure fluctuations. When these vapor bubbles implode, a jet of liquid at a pressure of up to 100 bar shoots onto the sample to be cleaned. These cyclically forming and imploding vapor bubbles clean the surface of impurities in a gentle, mechanical way.