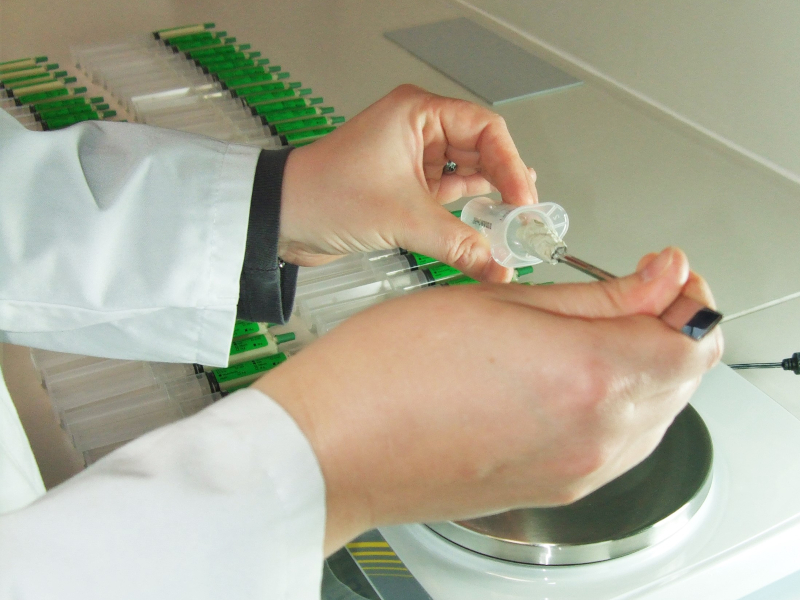 We produce diamond pastes, diamond slurries, lapping oils and lubricants of various grit sizes and concentrations from high-quality products. Due to our extensive expertise, we can specifically meet the needs and requirements of our customers and produce polishing agents with your desired properties.
Our product range
Convince yourself of our price-performance ratio in our online shop or send us your inquiry with a short description of your polishing task (material and hardness, initial roughness, desired surface quality) by e-mail. We will then get in touch with you.
---
Carats per liter: what is it?
As one of the few manufacturers, we specify the concentration (diamond content per unit volume) of our diamond slurries. Therefore, you can calculate exactly what you get for your money.
TIP // You do not know the concentration of your currently used polishing agent? No problem. We will be happy to measure it for you. Contact us.
---
Causes and error prevention of polishing defects
Tool molds and functional components are mainly polished by hand. In this process, a wide variety of polishing defects can occur, the causes of which are manifold.
We can advise you on the origin of polishing defects and discuss appropriate remedies. Simply contact us for this purpose. Please understand that we can only advise our existing customers. The following defects are technically differentiated:
Surface defects
Orange peel
Fog
Relief
Scratches

Localized defects
Striations
Cracks
Holes and breakouts
Comet tails
Impurities
Other defects:
Burn marks
Discolorations
Corrosion